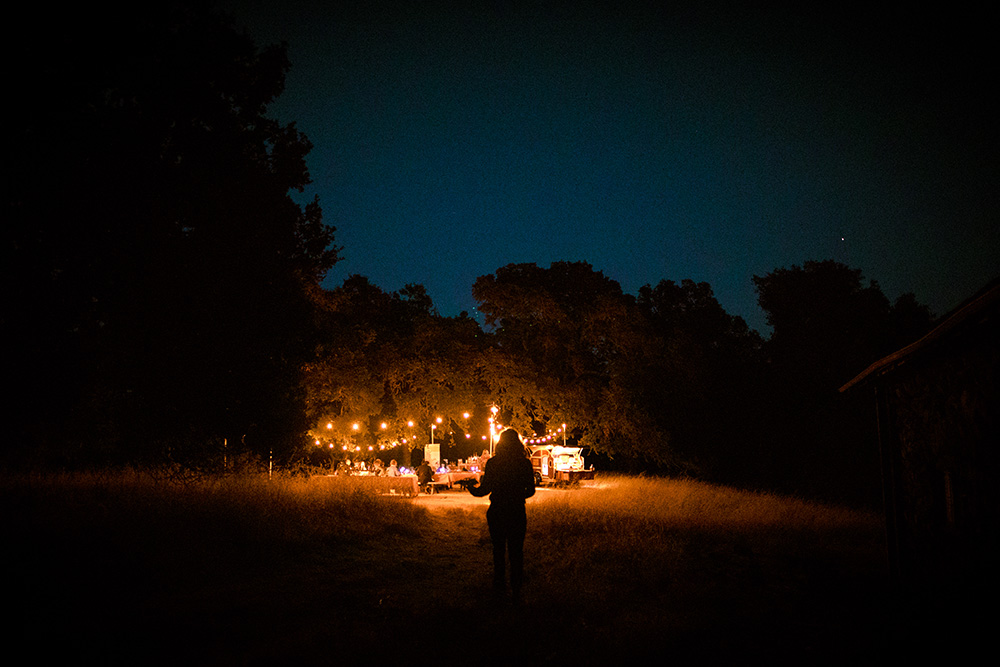 CONCEPT: Showcase Bulleit's trailblazing approach to cocktails and the versatility of their various Bourbons in an authentic outdoor environment 
RESULT: Set against the stunning vineyard backdrop of Sonoma's Jack London Estate, Bulleit's Frontier Dinner created an intimate atmosphere for influential attendees, The event also brought in several partners to build brand equity for Bulleit in the active lifestyle and outdoor space. 
---
At the Bulleit Frontier Dinner, Outpost Trade Co. hosted a select group of pioneers in various fields to enjoy an amazing meal overlooking the vineyards of the Jack London estate in Sonoma, California. 
Outpost created a full hospitality operation out of the raw outdoor space, with succulent domestically-produced prosciutto, pork, and beef from Niman Ranch served on Crow Canyon's beautifully designed, yet durable homewares. Fly-in chef and influencer @OvertheFireCooking served as grillmaster, using tools from Camp Chef's line of outdoor cookware. 
Outpost also coordinated content capture across photo and video, plus an on-site podcast interview series featuring the event's most engaging guests. 
---
DETAILS
EVENT: 4 Hour Event that included a suite of five supporting brands, on-site food and beverage service, and an opportunity to position Bulleit alongside progressive leaders in sustainability, art, and outdoor adventure. 
GUESTLIST: Curated guest list of creators living on the frontier of their respective industries 
TRANSPORTATION: Arranged for transportation to and from San Francisco for all guests in attendance
PARTNERSHIP: Worked with various partners to amplify the experience, media, and promotion of the event
Bulleit Frontier Dinner