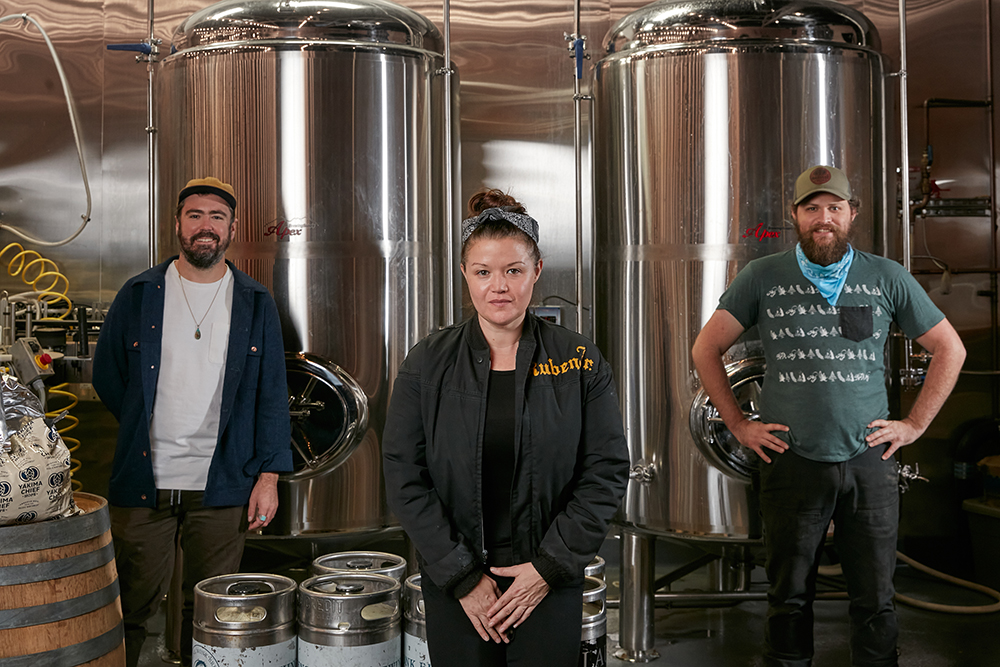 Here at Outpost, we're excited and privileged to announce our inaugural charity beer – New Growth Lager. Brewed in partnership with Laughing Monk Brewing – from flavor profile, to visual identity, to creative direction – New Growth Lager is fully powered by members of our creative community.
---
"I feel very connected to nature in the Bay Area and it directly affects cooking style, whether it is the smell of pine or ocean I put those smells, those memories in my food."
Kim Alter is the chef/owner of Nightbird and adjoining Linden Room, marking her first solo project in San Francisco's Hayes Valley. Alter worked at the helm of kitchens such as Haven and Plum in Oakland, CA. Prior to that, she worked in some of the Bay Area's most notable restaurant kitchens including Manresa, Ubuntu, Aqua, and Acquerello.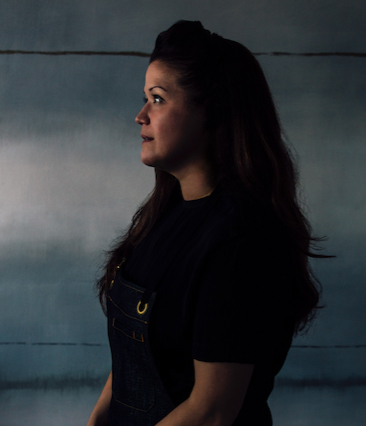 ---
"Trying to create the coastal smell and feel of our cherished Redwood forests for this beer was a process of balance and focusing on the most unique aspects of that experience," says Jeff Moakler, head brewer at Laughing Monk. Laughing Monk Brewing is a small batch craft brewery and taproom in San Francisco's historic Bayview community that blends traditions from California and Belgium with local, seasonal ingredients. In the case of New Growth Lager, that means creating a strong Redwood flavor by using coastal salt and Redwood tips in the brewing process.
---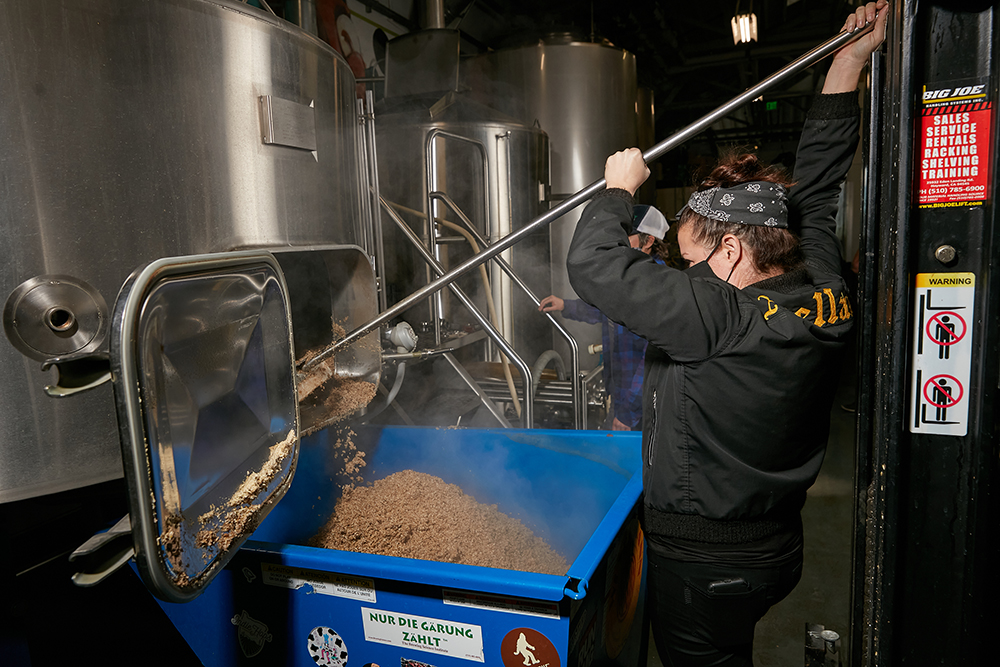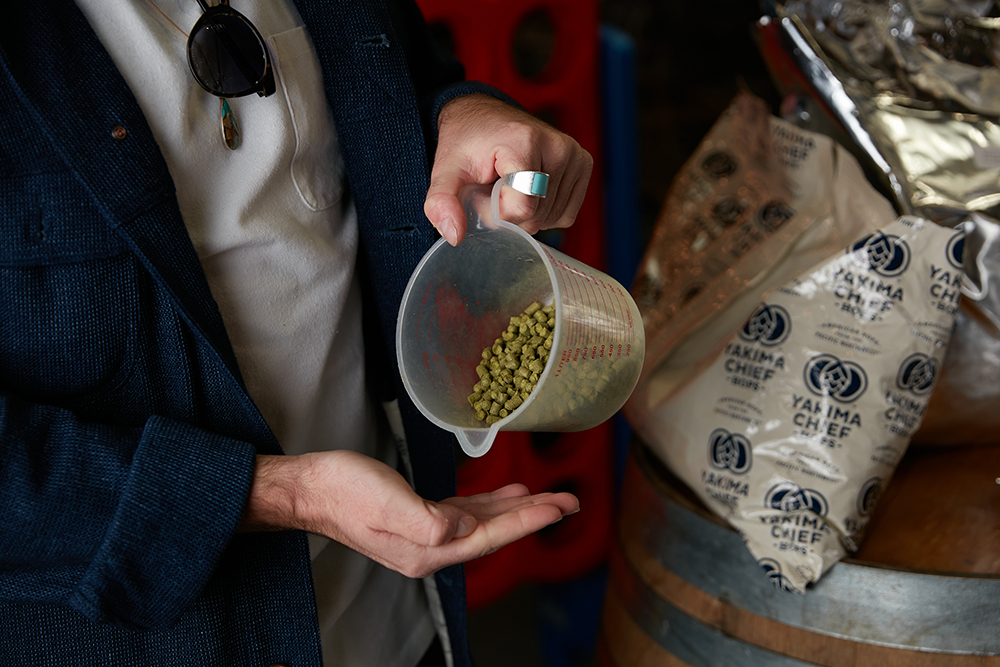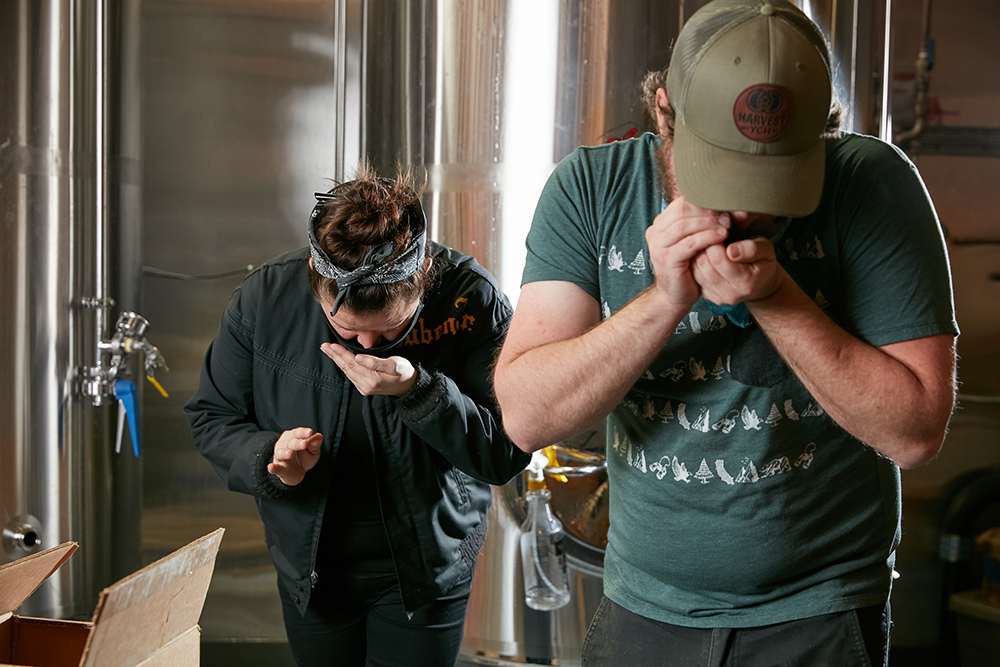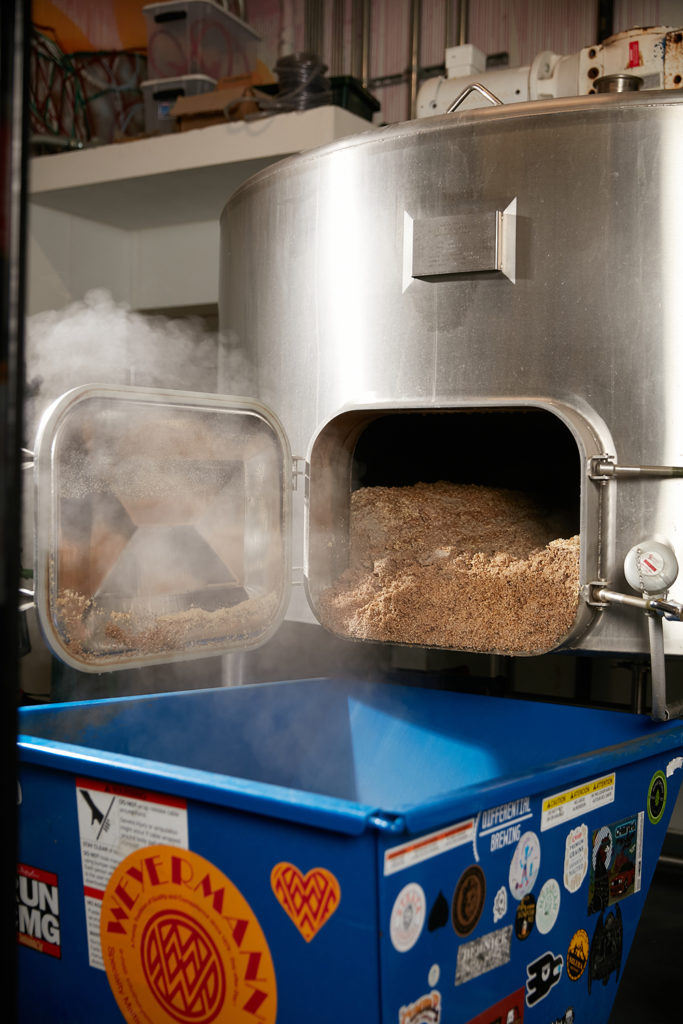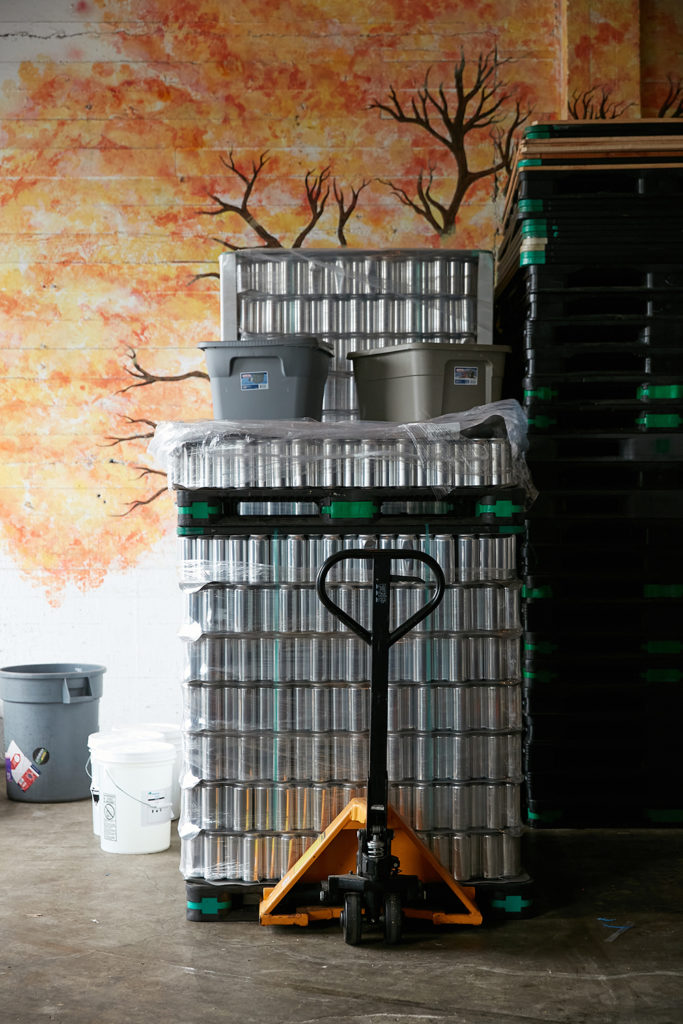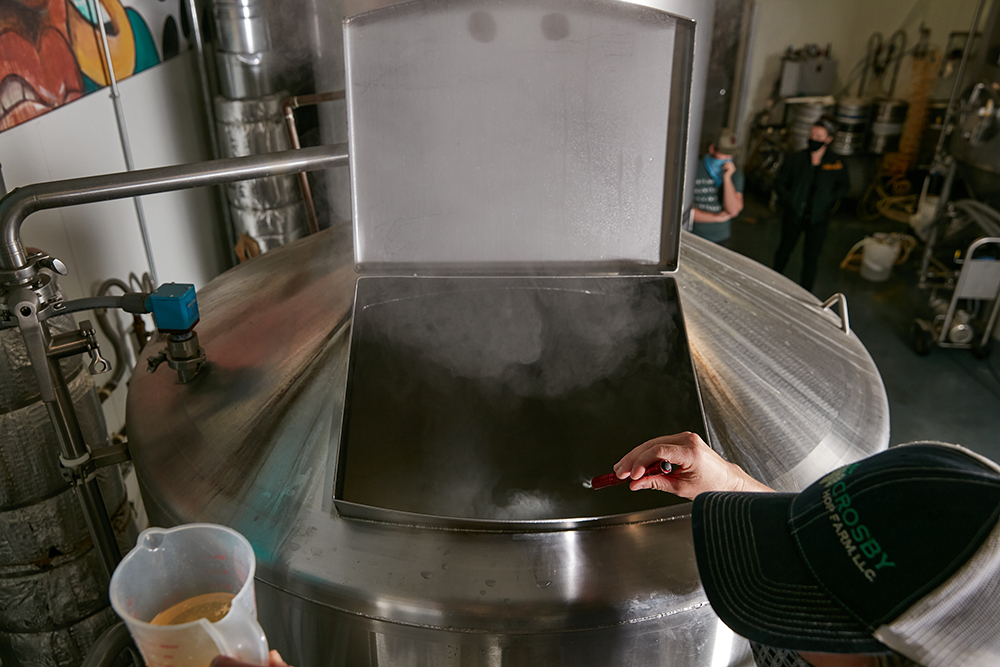 ---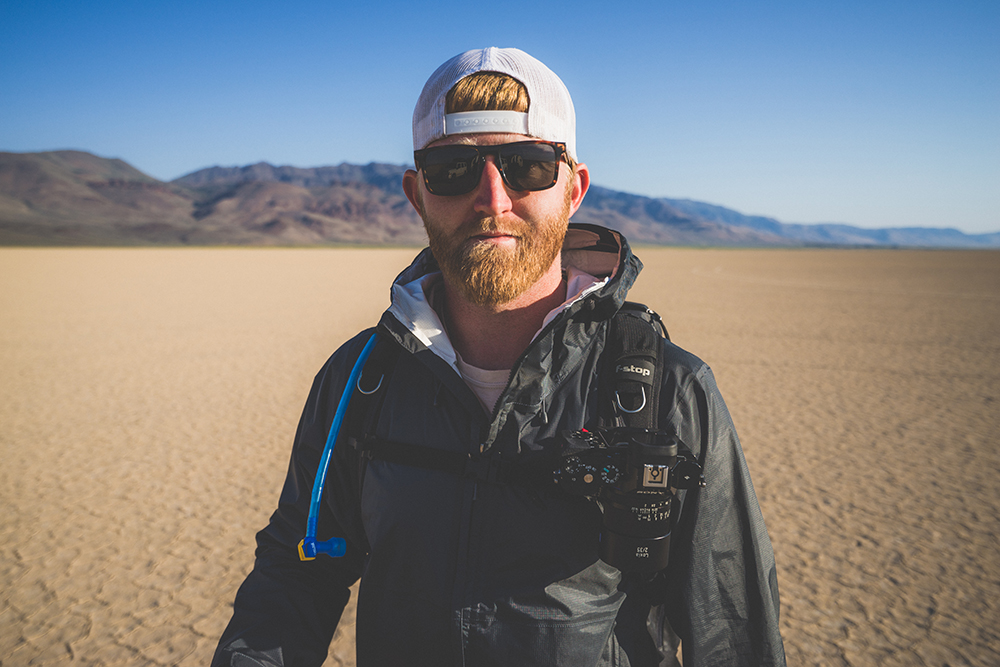 "There isn't enough space in the universe for my love for the Redwoods. We have a secret ancient that my little family and I visit a few times a year. Each time the magic makes me tear up."
---
The beer label design was a creative partnership between acclaimed adventure photographer Andy Best, and Oakland based digital creator – Paul Hoi.
Using Andy's redwood photography as inspiration – Paul's unique label tells a detailed, intimate story of the redwood forest. So pop open a can and get lost in the wildflowers, mushrooms, fog, and towering ancient giants.
---
"I owe a lot of my personal growth to the California Redwoods.  I'm in complete awe every time I go out to the old growths in Northern California, and I'm grateful to have had it as an amazing location for my creative retreats as well as a place to reflect away from the noisier world.  I'm excited to be part of a project to give a lending hand towards their conservation."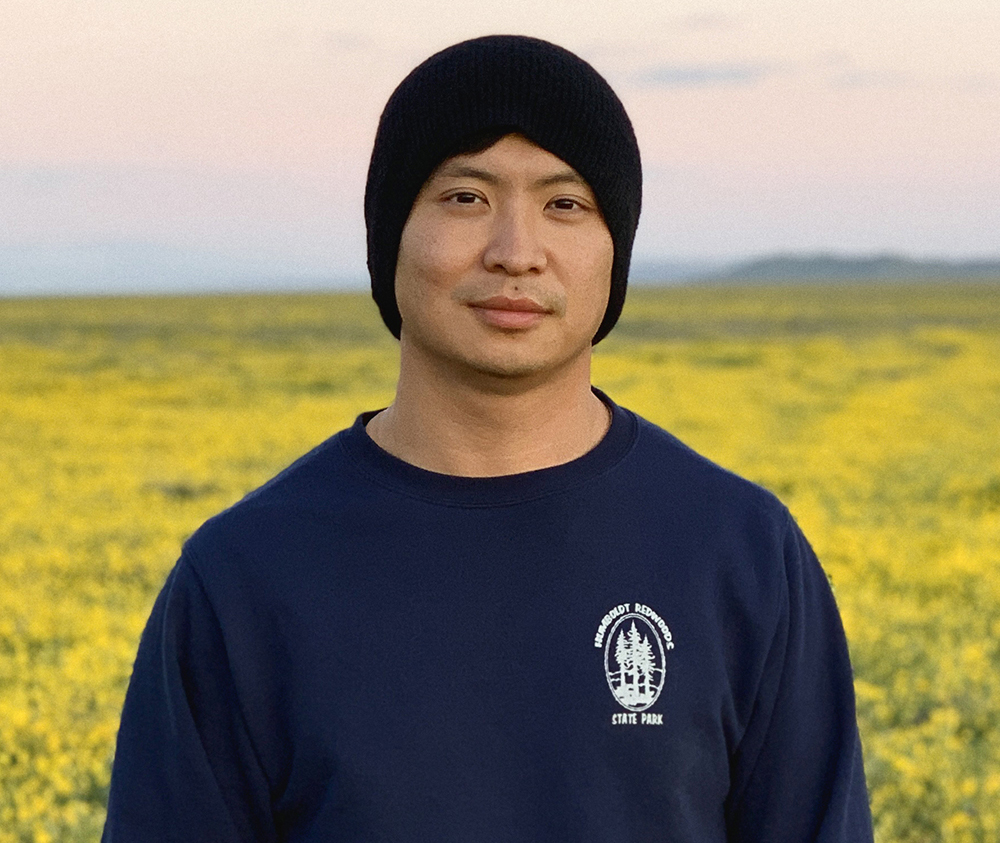 ---
New Growth Lager will be available for purchase on December 22nd to California residents via Laughing Monk website, tap room, select specialty wine + liquor, and select retail. Proceeds from sales will be donated to Redwood Related Conservation Efforts.
---
Designer Paul Hoi's design process – from moodboard inspiration to execution