What Happened : 2018 Outpost Trade Retreat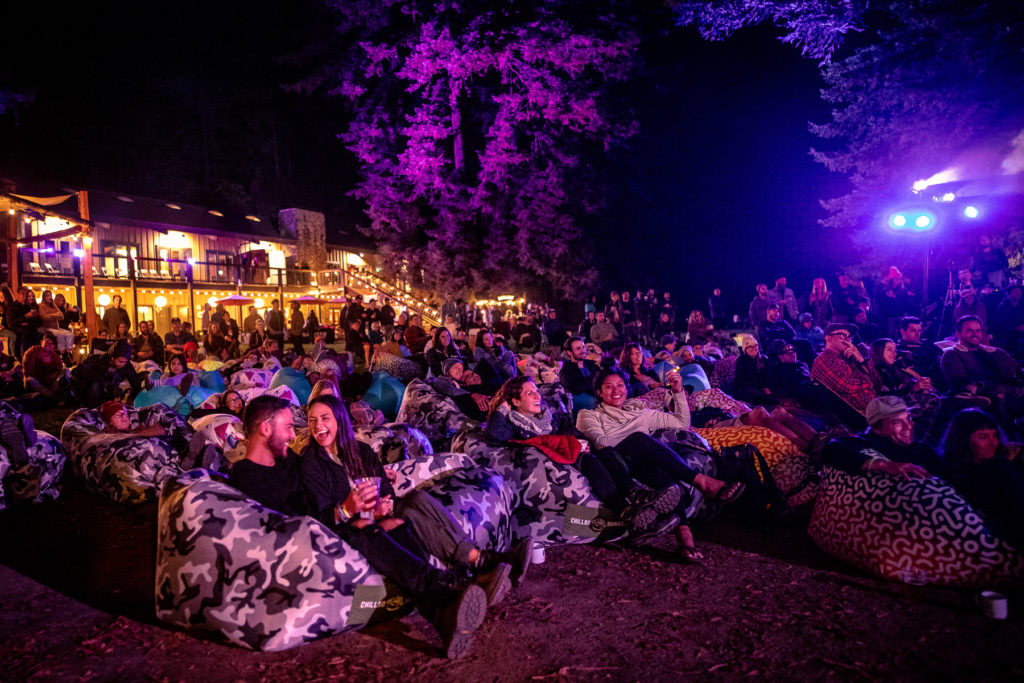 Outpost returned to Camp Navarro for the second year in a row. We were honored to host over 70 brands (see full list below) and hundreds of stoked attendees to experience outside lifestyle products in the spectacular Camp Navarro and it's towering redwoods. This is our flagship event of the year, and our "trade retreat" is a new, casual yet productive take on the dated trade show we're all used to. Ask any #outposttrade attendee and they are sure to agree that this will shake up the traditional model to the delight of quality brands, high-profile media, investors, buyers, and influencers. Now let's jump into what went down!
Below are some select moments captured from one action-packed weekend in the woods. In the coming weeks we'll publish more of the panels in the amphitheater and the Redwood Forum presented by Pineapple, and more amazing snap shots of experiences at the event.
It all kicked off with the Trading Post, where brands small and large all present a simple and straightforward presentation of what is in store for the weekend at a banquet table.
One of the most popular tables, gauging from the line that lasted the entire afternoon, was at the PAX table, where they were doing personalized engraving of new PAX Era Vaporizers.
During which Gear Junkie's Adam Ruggiero reviewed much of the latest gear present from the stage, as seen above with Topo Designs Marketing Director James Atkin giving Adam the run through of their new Travel Pack.
Airstream brought out their latest models, the Nest and Basecamp, inviting attendees to take a tour of these luxurious trailers.
Throughout the weekend, Merrell lead several hikes and runs where attendees could demo the Agility Synthesis and MQM Flex trail shoes, as well hosting a happy hour in collaboration with Bulleit, to the delight of all attendees.
Nissan brought out several of their latest truck and suv models, and tapped celebrity chef David Rose to conduct a brisket-cooking workshop using their Smoking Titan. Nissan also collaborated with Overland Journal's Scott Brady, to present an informative talk on how to get started on exploring deeper with your vehicle and the upgrades necessary to do so, using Nissan's Titan Surf Camp as an example of peak modification for getting out of bounds.
Speaking of Overland Journal, check out this amazing in-depth review on Expedition Portal from their perspective on the event, the gear, and their experience in attending such a new style of event.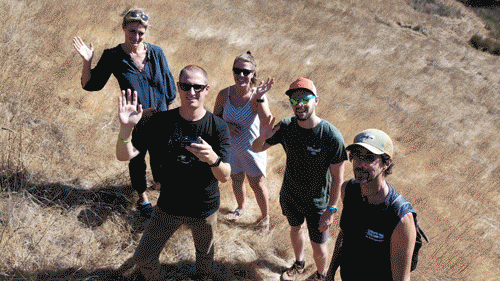 DJI, in conjunction with B&H Photo, conducted drone-flying workshops with DJI staff and photographer Andy Best, and created a first of its kind drone photo booth.
Harley-Davidson® had several motorcycles from the latest 2018 and 2019 models for attendees to ride out to the coast. No really, just, here are the keys, now go have a fun (and safe, of course) ride. Some attendees may have been gone for longer than expected, as they were unable to wipe the grin off their face while riding on HWY 1 along the coast.
H-D® also had a motorcycle set-up to be run in place to allow non-licensed attendees to feel the thrill of shifting through the gears and loudly revving these classic American bikes to hear their signature sound.
Topo Designs conducted a patchwork class with their new backpacks.
Attendees also got the chance to tie-dye their own Saxx, making for the most color line up underwear you ever saw.
Meal time provided opportunities for attendees to connect with new friends between activities.
Fuji Bikes led a series of mountain bike rides throughout the 200 acres of redwoods surrounding Camp Navarro.
James Reed's Tree Monkey Project conducting redwood tree climbing workshops in the center of camp and educated attendees on their charitable work all over the world.
Bulleit conducted a series of cocktail workshops, showing the versatility of their signature Bourbon.
Funny or Die presented a hilarious lineup of comics to watch featuring Kellen Erskine, Matt Ingebretson, and Marcella Arguello.
Mansionair and Bayonne mesmerized the crowd on Saturday night.
Conversations went well into the night, lit by Power Practical and a continuously stoked fire, connections were made over Bulleit cocktails and beers from Anchor Brewing, 10 Barrel Brewing, and Lagunitas.
And of course we didn't forget the s'mores thanks to 1927 Smores!
Thank you for all the brands, media, influencers, buyers, and investors that made this all possible. Stay tuned for news on Outpost's 2019 plans!
Until next time, happy trails!