Tycho Talks Breaks for Inspiration to Better Create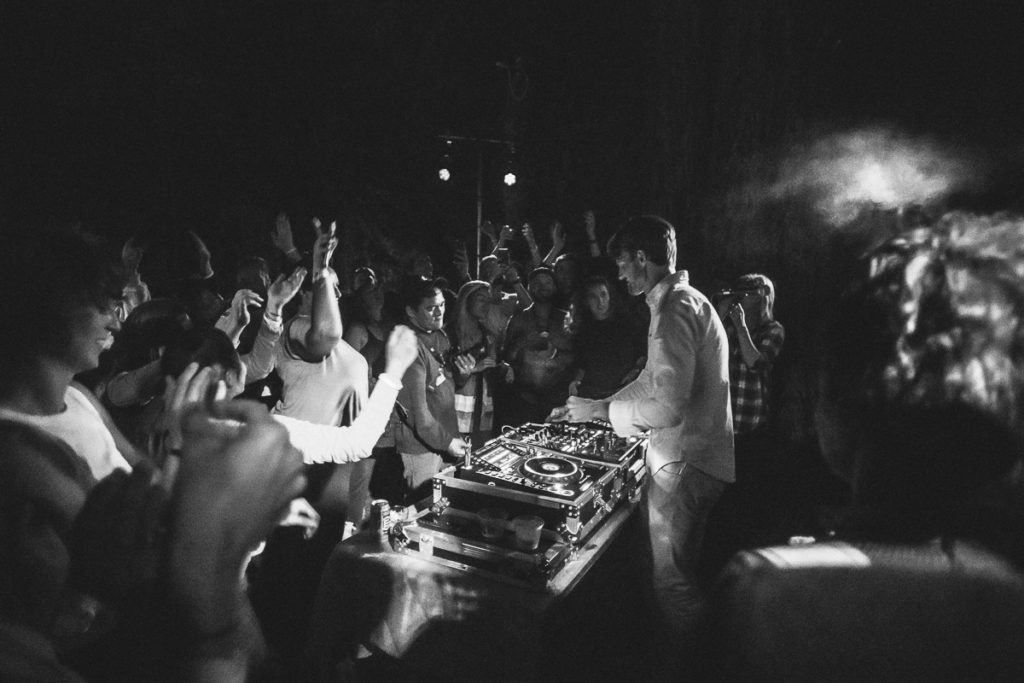 Scott Hansen is known as the embodiment of Tycho and the go to composer behind many creative professional's inspirational background music since launching Past Is Prologue in 2010. Even Hansen acknowledges that his music is great background for creative endeavors as the meditative quality of it helps you work through your process.
"Music is more important than coffee when it comes to working on creative projects." – Scott Hansen
A two-time Outposter, Scott has played under the redwoods at Camp Navarro for our growing community and underscored our belief that being productive professionally can be enjoyable personally. Outpost's attendees are a familiar crew for Hansen, who worked for years as a graphic designer. Now working full-time as a musician, Hansen is still in contact with many photographers, videographers, and creative technologists to create the signature Tycho immersive musical experience at shows all over the world.
Hansen was someone who was listening to classic rock in the '90s and whose first introduction to electronic music was being introduced to Drum & Bass when he was 18. He had never touched a musical instrument, but he was driven to create music by age 20 inspired by the signature bass lines and snare hits of the likes of Roni Size. The computer was his gateway to creation for all things visual and audible. Now, working with musicians Zac Brown and Rory O'Connor, the Tycho sound has evolved to become more instrument focused and further supported by their traditional music methodology. Together they create a cinematic-experience that mines nostalgia, and incorporates slivers of the human experience for an unforgettable concert experience.
In this podcast we catch up with him in the calm between album work and touring. Outpost '18 was the wrap of Scott's summer and at the end of the "Epoch" album tour as he prepares to get back into his basement studio in San Francisco and grind out something fresh for us in 2019. In this latest cycle between album and tour, Scott relates that it's the most sustainable work flow he's had to date. That more leisure breaks and being healthier about fitness and sleep habits has indeed made him a more productive and insightful artist. Inspired by friends like, Willits, whose work with the 360° sounds system Envelop and related sound bath and meditation cultural movement, have much changed his views on the power and potential of music in the streaming age.
Hansen is now adapting his process and release strategy to better suit the short attention span "streaming" culture and platform encourage and is planning to release small EPs or tracks over time to penetrate and remain in people's streams. However, he will still be paying homage to the classic album as a full arc and story and is crafting the tracks to create a single full-length album. So expect some bites to fill your algorithmic-based playlists as soon as the weather turns warm next year!
Podcast hosted and produced by Michael Coleman.
Cover photo by @mattliefandersonstudio.