Holiday Adventure Road Trip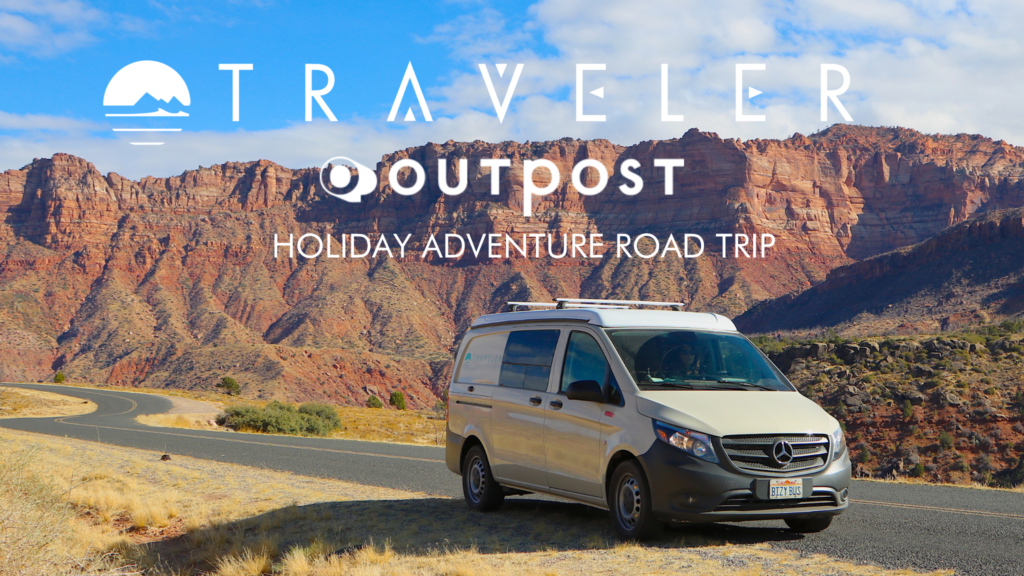 Traveler + Outpost present Holiday Adventure Road Trip
Just because the weather is starting to change doesn't mean you've gotta pack it in for the winter… You live in California!
For some motivation – we've curated the Holiday Adventure Giveaway. Enter for your chance to win a 3- night adventure in the new Traveler Sandy Van (Mercedes Metris Pop-Top Camper Van), plus gear from some of our favorite brands.

Grand Prize
Approx. Value: $3,420
3 night California Road Trip in their Sandy Van (must be picked up in Pacifica, Santa Cruz, Ventura, or Malibu – round trip within 200 miles). Plus, 2 day passes to Traveler Surf Clubs which include: hot showers, heater furniture, and gardens, courtesy of Traveler ($1600), A stocked cooler full of tasty food + bev! ($200), 1 pair of Waterproof Binoculars , 1 Monocular, a strap, photo rig, and Inspector from Nocs Provisions($259), Bote Basket, Tierra Collection – Sol Blanket, Luna Pistachio Blanket Roll from Nipomo ($300), Sunski store credit so you can snag some new sunnies! ($300), $300 in store credit from Indosol ($300), $150 credit to Arvin Goods ($150), and $300 store credit from Purist Collective.
Thanks again to all our partners that made this possible: