Outpost + Harley Davidson present Masters of Design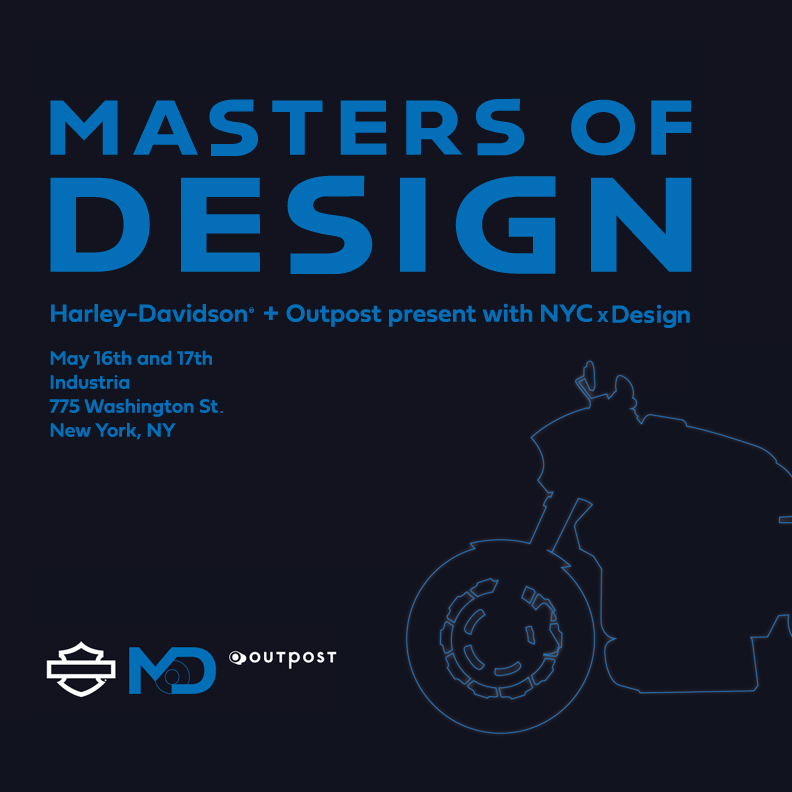 Outpost and Harley-Davidson announce the first annual Masters of Design (MoD) event, taking place at New York's Industria on May 16th and 17th, 2019. MoD is a conference that celebrates and discusses the many facets of design related to both business and the arts. MoD will host panels, workshops, and performances that highlight an array of design-related topics and will appeal to the entire spectrum of the design community. Throughout each day, Harley-Davidson's JumpStart Experience will teach attendees how to ride Harley-Davidson's new electric motorcycle, LiveWire.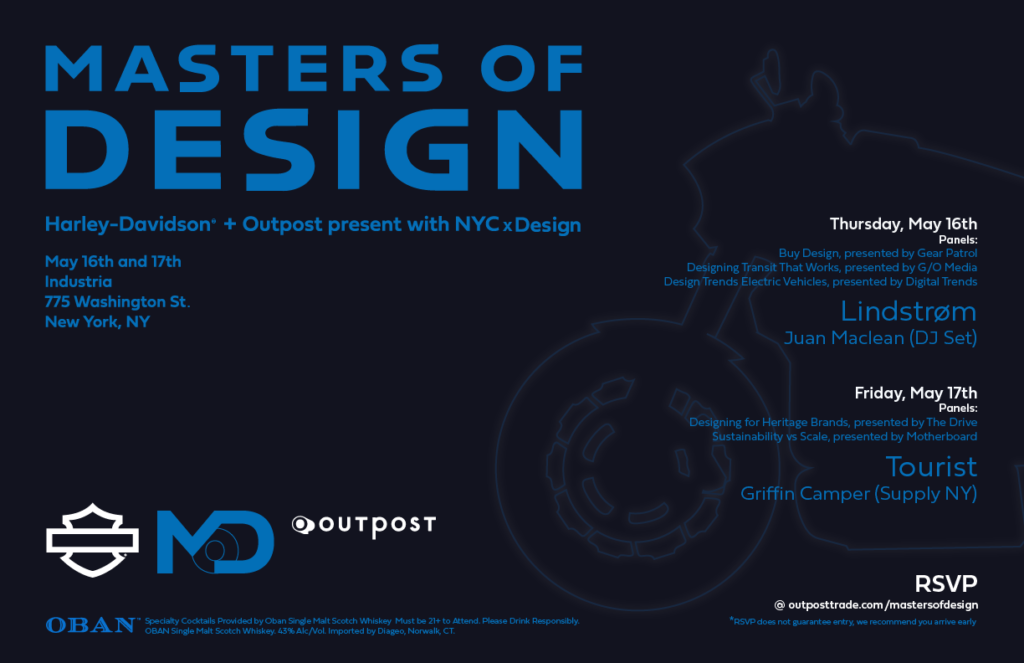 Beginning at 12pm each day, panels will be hosted by Gizmodo, The Drive, Digital Trends, Gear Patrol, and Motherboard. G/O Media will be discussing Designing Transit That Works, tapping their sister sites, Jalopnik and Earther, to shed light on city-planning related to burgeoning forms of transportation (i.e. Electric Vehicles). The Drive will take a deep dive into Designing for Heritage Brands and how these companies stay modern without sacrificing their rich history. Digital Trends will touch on Design Constraints as related to Electric Vehicles, while Gear Patrol will explore how consumer insights may affect design tactics in their Buy Design panel. Lastly, Motherboard will discuss Sustainability vs. Scale and how companies can increase production while staying as environmentally-conscious as possible. Workshops will take place each day as well, offering attendees the chance to hands-on experience with an array of design-oriented topics. Guests will also enjoy specialty cocktails provided by Oban Single Malt Scotch Whisky. Oban is an incredibly smooth, craft whisky made at one of the oldest and smallest distilleries in Scotland.
THURSDAY, MAY 16 – 
PANELS (Beginning 12pm EST):
12pm – Buy Design, Presented by Gear Patrol – How are designers using consumer data to design new products? What is trending and how does that affect their design choices?
Host: Ben Bowers – Gear Patrol
Panelists: Marc McAllister – Harley Davidson, Caleb Light – Founder Power Practical, Harrison James Macris – Princeton Carbonworks, Ben Schippers – Tezlab
1:45pm – Design Trends Electric Vehicles, Presented by Digital Trends – What are the many challenges and constraints of product design in the vehicle space. How can lessons from this space be applied to other physical and digital design problems.
Host: Jeremy Kaplan, DIGITAL TRENDS
Panelists: Brad Richards – Harley Davidson, Mike Prichinello – CCC Founder, Eric Graciano – Mullen, Brooke Bond – ZF and Ralleye de Gazelles
3:30pm – Designing Transit That Works, Presented by G/O Media – 
By 2030, 60 percent of the world's population will live in cities, how to we design for this?
Host:
Maddie Stone – Earther
Maddie Stone is the managing editor at Earther, Gizmodo's environmental vertical. Before that she was the science editor at Gizmodo. She writes about climate change, Earth science, and sustainability.
Panelists:
Marco Conner – TransAlt
Marco Conner is Deputy Director at Transportation Alternatives in New York City. He is involved in all aspects of the organization whose mission is to create livable, inclusive and safe streets in NYC and to advocate for walking, biking and public transit as alternatives to the car.
Stephen Smyth – Coord
Stephen Smyth is the CEO of Coord, a Sidewalk Labs company focused on urban mobility. Coord makes it easy for software developers to add transport options to  their applications. He previously led the investor product team at Prosper, a consumer financial technology company that has provided over $6 billion in personal loans.
Aaron Gordon – Jalopnik
Aaron Gordon is a senior reporter, investigations and technology for Jalopnik. Previously, he wrote a weekly newsletter about the New York City subway, Signal Problems, and covered New York City transportation for The Village Voice (RIP), Gothamist, CityLab, Curbed NY, and other publications. Prior to that, he was a staff writer at VICE Sports. He has also contributed to Huffington Post, Slate, The Outline, Playboy, Southwest Magazine, Deadspin, The Awl, Sports on Earth, NewYorker.com, and Pacific Standard.
Jon Bekefy – Harley Davidson
Currently working as Harley-Davidson's EV Business Planning Manager, Jon has deep expertise in 2-wheel electric vehicles, specializing in advocating for consumer expectations, in addition to marketing and brand leadership. With a strong belief in electric as an enabler for epic moments, he's committed to the success and adoption of EV.
Workshops
1:15pm – Design Thinking presented by FAAR – Imagine a future where human life is multi-planetary. You are part of a team that works at the cutting edge of innovation in the transportation industry. On Earth and in Space, we move around via modes of transportation that we have yet to even imagine. Early 21st century innovations like Harley Davidson's electric motorcycles spurred a revolution in development for personal transportation devices and an industry of gear and accessories for those journeys, short or long distance.
2:45pm – Designing with Magic Leap presented by Magic Leap – 
Magic Leap is a spatial computing company that blends technology, biology and creativity to reveal worlds within our world and add magic to the everyday. The Magic Leap One offers an unprecedented powerful feature set for XR creators, including World Reconstruction, a 6 DoF controller, hand and eye tracking, spatial audio and other bleeding-edge affordances. In this workshop, Tricia Katz will introduce Magic Leap's hardware & software ecosystems and demonstrate the various pathways to creating with the Magic Leap One. Additionally, she will present a range of useful tools and helpful resources that will empower attendees to work with the device, take advantage of all it has to offer, and embark on a boundless spatial computing journey!
FRIDAY, MAY 17 –
PANELS (Beginning 12pm EST):
12pm – Designing for Heritage Brands, Presented by The Drive – How do today's top designers walk the line between helping a brand modernize and update their design look and feel, while preserving the essential facets of a heritage brand. More complex, how do you walk the line between an existing audience and bringing on new enthusiasts?
Host: Mike Spinelli – The DRIVE
Panelists: Brad Richards – Harley Davidson, Todd Snyder, Bradley Price – Autodromo, , Jairo Vives – Lead Architect Pininfarina of America

1:45pm – Sustainability vs. Scale, Presented by Motherboard – From production to distribution to consumption, financial and environmental impacts often occur as companies scale. How are product designers weighing and implementing sustainable choices when it may affect your bottom line?
Host: Derek Mead – MOTHERBOARD
Panelists: Matt Basford – GM Beyond, Dao-Yi Chow & Maxwell Osborne – Public School NY, Scott Morrison – Director of Advanced Engineering Panasonic, Anton Willis – Founder + CDO Oru
Workshops
1pm – Leather Design Workshop presented by Slightly Alabama
3pm – 3D Printing in Design presented by Skill Mill NYC
A dive into designing with 3D printers and the design freedom they give the designer and the eco-system/design process that is currently being built around them.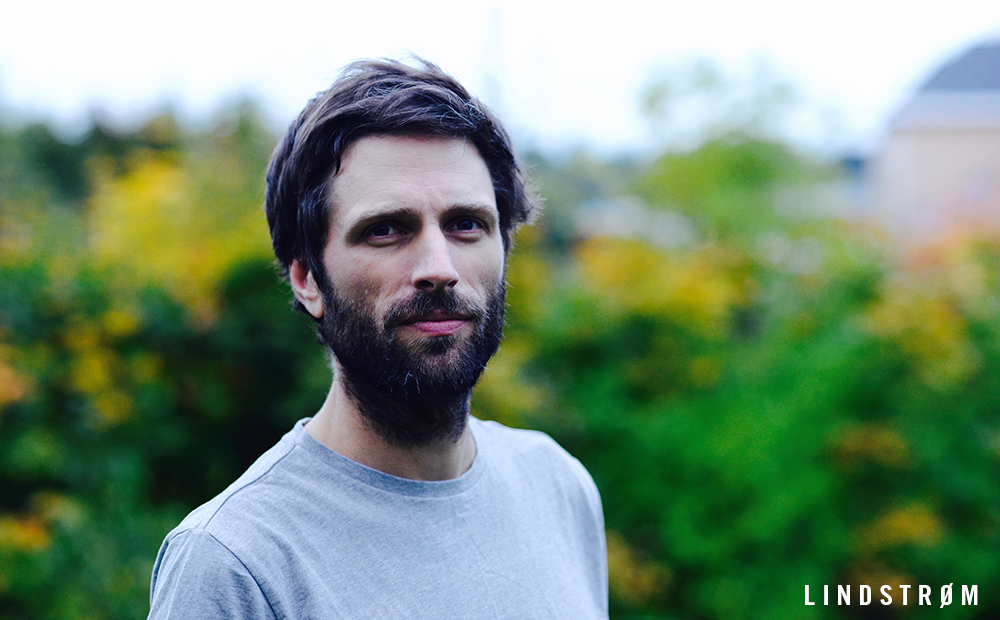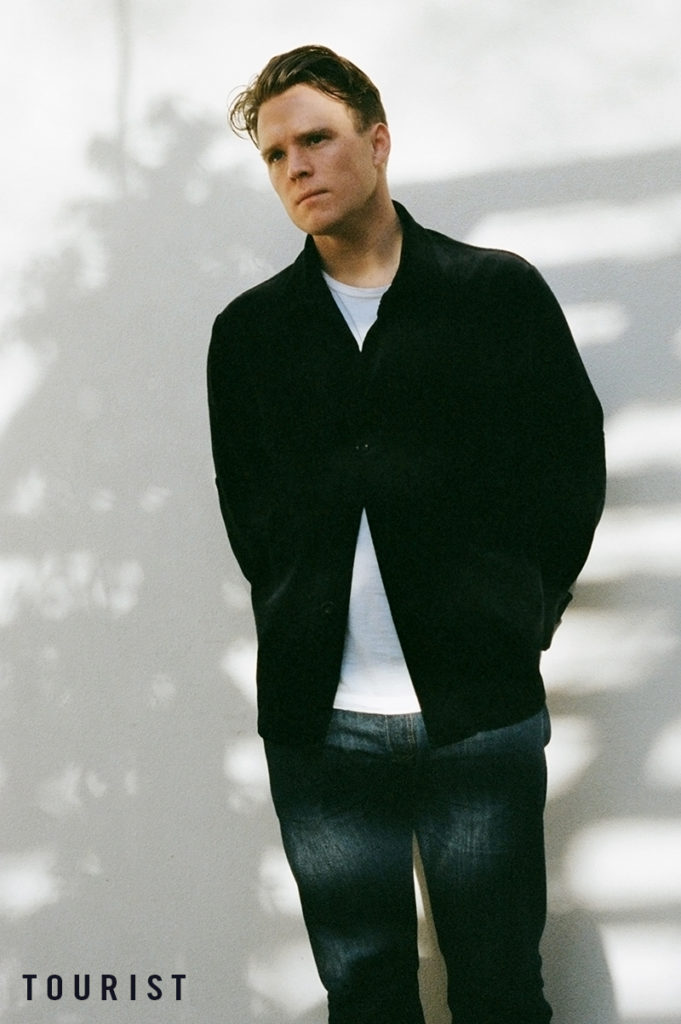 Thursday, May 16th: Lindstrøm + Juan Maclean (DJ Set)
Friday, May 17th: Tourist + Griffin Camper (DJ Set, Supply NY)
Nighttime performances begin at 7pm EST.