Finding Balance Giveaway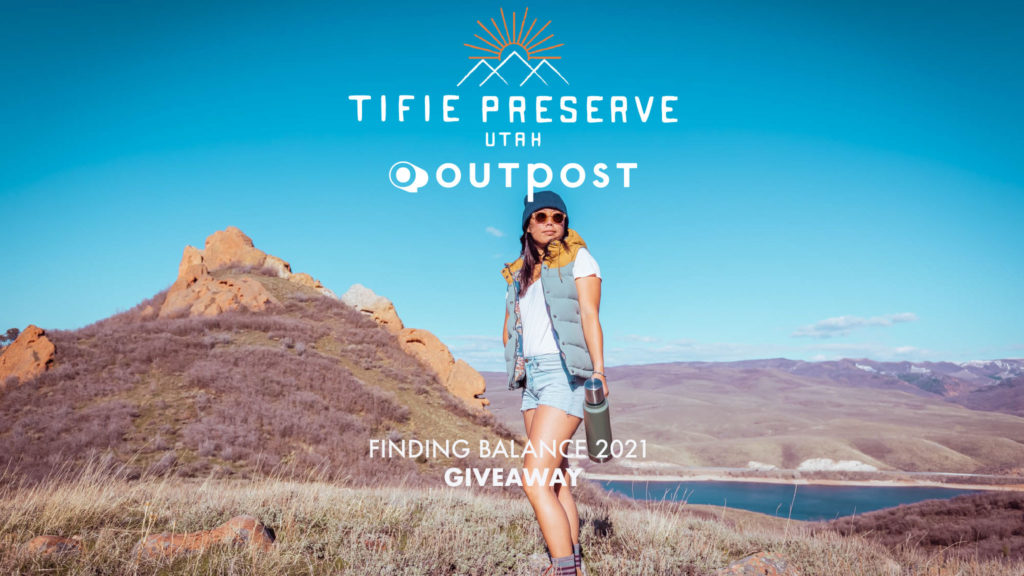 Tifie Preserve Finding Balance Giveaway
Outpost is excited, and proud, to present a partnership with a place that's near and dear to our hearts – Tifie Preserve in Utah. A living experience – providing guests with a glimpse of a truly sustainable state of being, Tifie Preserve is an eco-friendly, educational experience for those that abide by leaving no trace behind yet desire a rewarding mark to be left on them with every new experience. To help launch the partnership, we've put together the Finding Balance Giveaway. This giveaway is filled with brands that share the ideals that Tifie Preserve holds dear  – balance, sustainability, and functionality.

Grand Prize
Approx. Value: $8,781
Glamping accommodations for (2) at Tifie Preserve*, a stocked cooler with food, (2) catered dinners complete with wine, a Cowboy Cookware set, Compote Design Experience from Mountain Man Flowers, a fly fishing experience, and an open fire cooking experience ($1,000). Gift cards from Barebones, NoBox, Sunski, Highcamp Flasks, Taylor Stitch, Topo Designs ($500 each) Win a year's supply of coffee and cold brew, up to $500, from La Colombe Coffee ($500). 1 Vintage Hawaiian Shirt, 1 Sunset Magazine Subscription, 1 Sunset Garden Apron, 2 Personalized Coffee Mugs, 1 Canvas Tote, 1 Jute Tote, 1 Sunset Magazine Logo Journal, 1 Sunset Logo Notepad, 1 Sunset Logo Memo Pad Set ($375), all from Sunset. 2 KSB 35 sleeping bags, 2 Static V sleeping pads, and 2 Drift Pillows, courtesy of Klymit ($540). 1 Kalari Trail 42 pack, and 1 Yellowstone III tent from Jack Wolfskin ($507). 1 Camp Pro Cook Set, 1 French Press, 2 Camp Mugs, 1 Classic Bottle, 30 qt Cooler from Stanley ($490). 2 S'mores Kits (Original & Whiskey Salted Caramel) from 1927 S'mores ($40). 1 Blazer from Tenth & Spruce. 1 Gift card from Nomatic ($1000). 1 Gift card from Oru Kayak ($400). 1 gift card from Pacific Overlander ($600).
Thanks again to all our partners that made this possible:

*Airfare not included