Amazing Drink Recipes Created by Bulleit for Outpost : Austin at LORO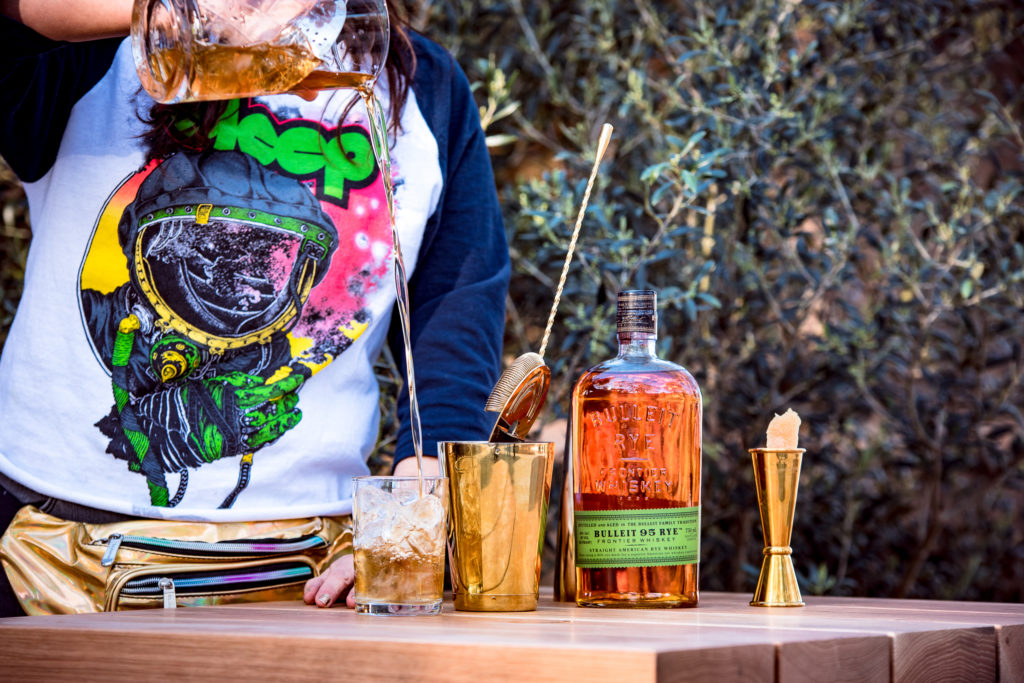 It's no secret that we here at Outpost have a fondness for Bulleit whiskey, unaltered, straight from the bottle during story time around the campfire with new friends. That said, this spring at LORO for Outpost : Austin, the Bulleit Woody rolled up and our new best friend in Austin, @lanaloveswhiskey, who whipped up some cocktails with some local flavor and hefty dose of unworldly inspiration, that blew our collected minds! The best part, they shared the recipes with us normal folk to work on at our own backyard bars. Check them out below in all their glory.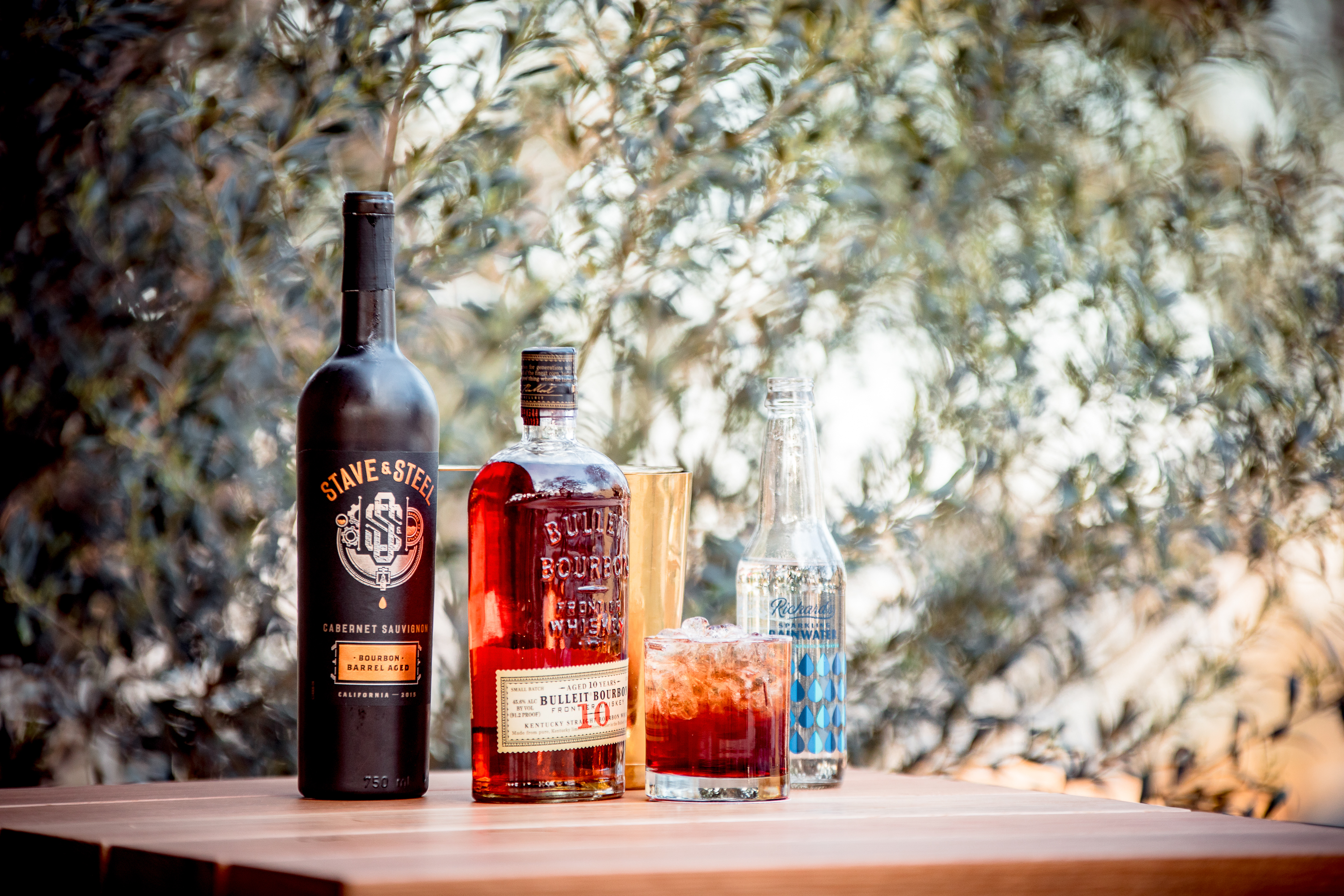 SECRETLY SYNCED KALIMOTXO
First up, the Spanish-favorite-inspired Secretly Synced Kalimotxo! Served at the door upon entering in a custom tumbler made by our friends at Drinktanks as you can see in the slide show, this drink really hits the spot after a long sun-drenched day in Austin. Going the extra mile, Lana even created a bespoke syrup using Stave & Steel's unique Bourbon barrel aged Cabernet and cola reduction.
1 oz BULLEIT 10YR
.75 oz Stave & Steel cabernet-cola syrup*
4 oz mineral water (@richardsrainwater )
• Build in glass, stir.
*syrup: reduce equal parts cabernet | cola |sugar on stovetop. Simmer on low heat until volume is reduced by half.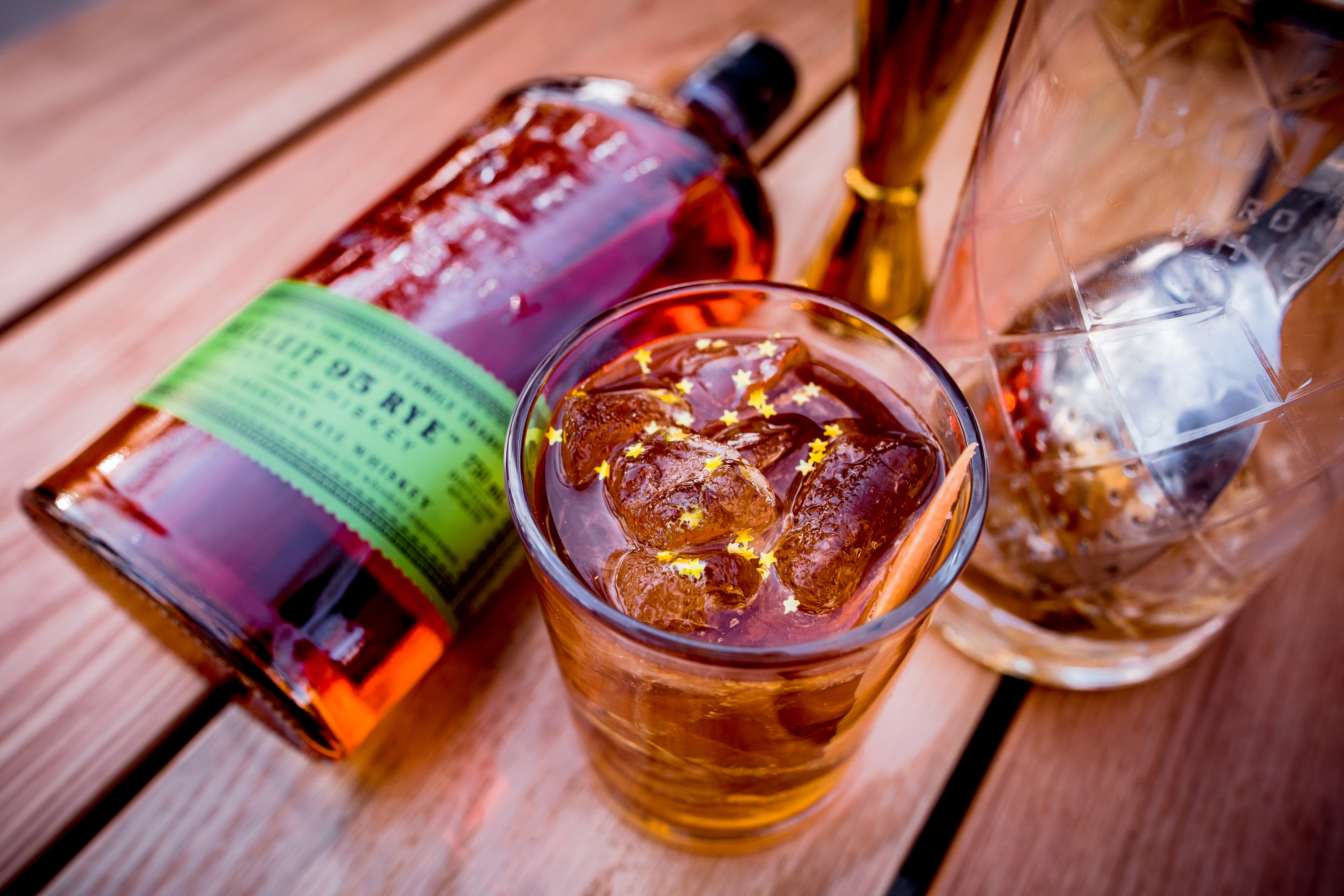 WAXIN' & MILKIN'
The crowd favorite from the night, or at least that's what we heard from the bartenders. Waxin' & Milkin' is an easy drinker with a complexity that is simply divine! It certainly goes in the extra credit bin if you are able to recreate the tea syrup!
1.25 oz BULLEIT RYE
barspoon toasted black sesame-oolong milk tea syrup*
3 dash cherry bark bitters ( @bittercube )
2 dash lemongrass bitters ( @bittermens )
• Stir over ice in mixing glass for 30 seconds, strain over large format ice cube
• Garnish w/ lemon swath
• *syrup: Steep tea leaves in (2:1) rich simple syrup for 10 min. Strain. Lightly toast black sesame seeds in dry pan, add to warm simple syrup. Allow to cool, then refrigerate. Agitate daily for 5 days. Strain seeds.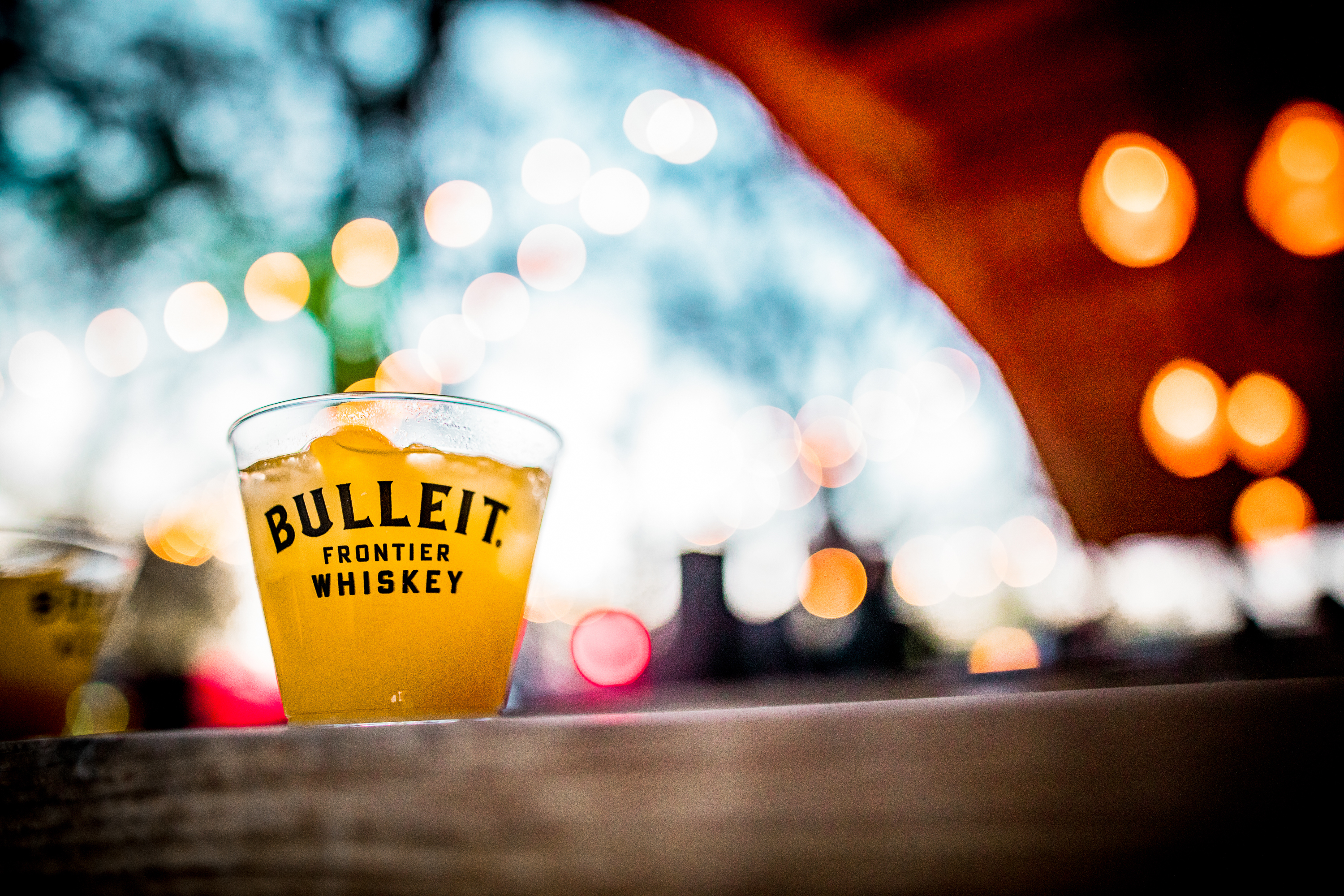 INTERNATIONAL SCOUT
The International Scout was the most asked about at the event and on social later. It's bright, gorgeous yellow from the pressed yellow pepper makes it stand out in a crowd. Equally tasty as it is pretty!
1 oz BULLEIT BOURBON
.25 oz coconut rhum
.50 oz bianco vermouth
1.50 oz pineapple juice ( @a.k.a.mixology )
1 oz pressed yellow bell pepper juice ( @a.k.a.mixology )
3 dash Thai bitters ( @bitterqueens )
• Shake all ingredients vigorously over ice in shaker tin, strain over fresh ice.
• Garnish w/ yellow bell pepper strip.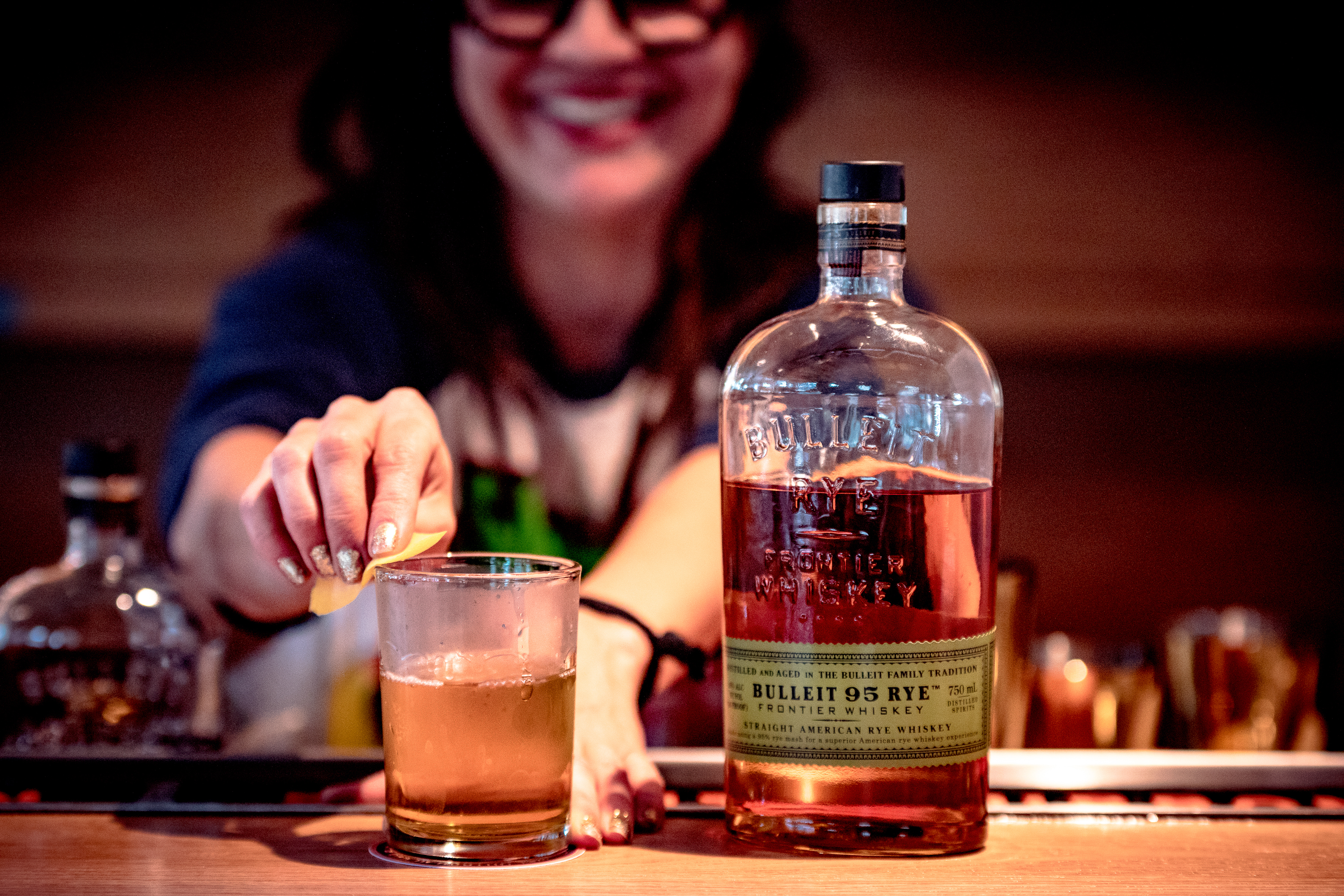 MODERN FRONTIER
Here's a Bulleit take on the classic Boulevardier, or in other words simply a whiskey Negroni. Perfect drink for the straight shooter who wants something just a step out of the ordinary without getting too fancy.
1.25 oz BULLEIT RYE
.75 oz bianco vermouth
.50 oz Suze
1 dash celery shrub
• Stir over ice in mixing glass for 30 seconds. Strain into coupe.
• Garnish w/lemon swath.
• Serves two.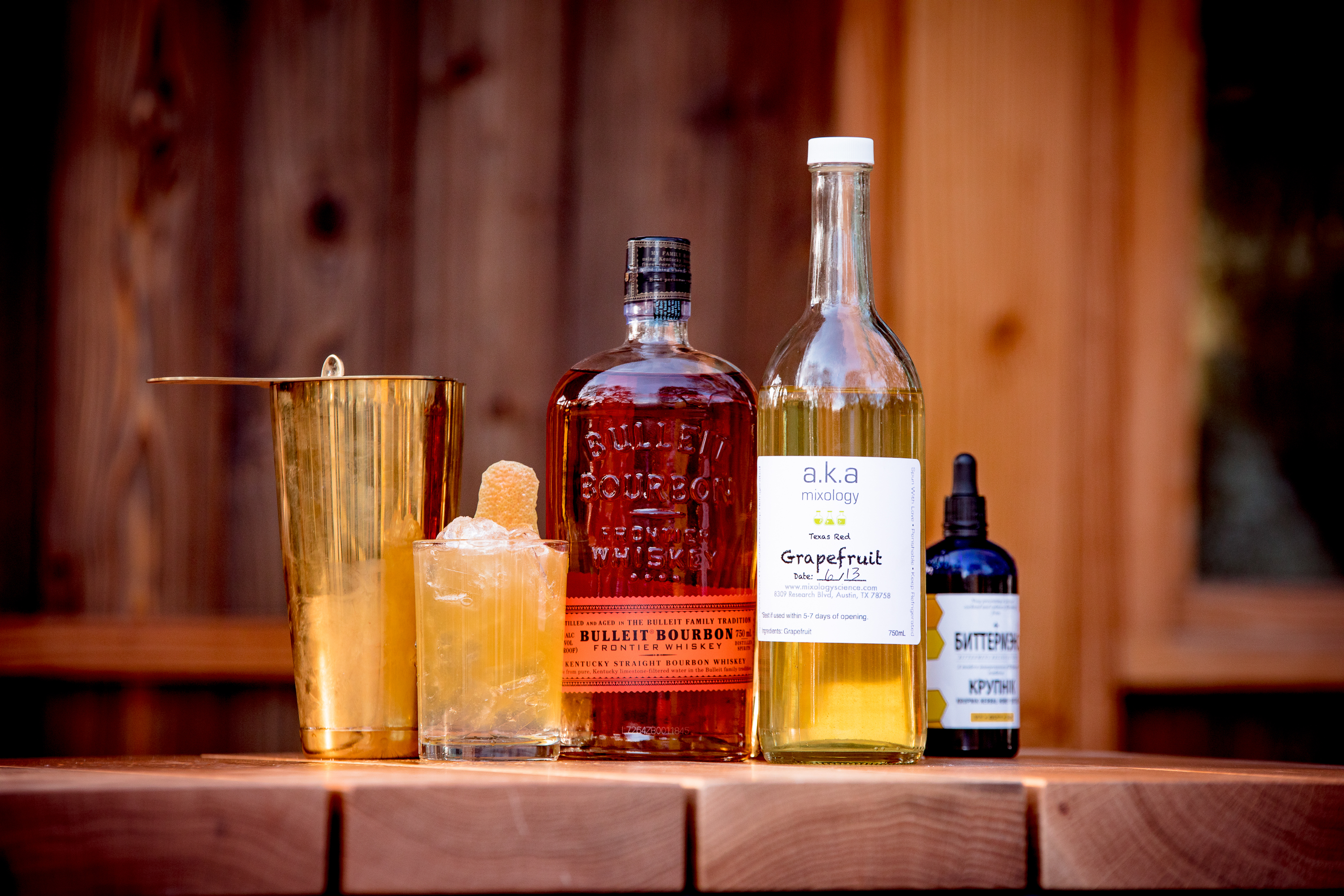 PARADIGM SHIFT
Saving the best for last, this unique drink is an homage to Outpost itself. It combines a wide variety of ingredients to create something new and original. Thanks again Lana for being so thoughtful!
1 oz BULLEIT BOURBON
.25 Batavia Arrack
1 oz clarified grapefruit juice ( @a.k.a.mixology )
.50 oz banana nectar ( @a.k.a.mixology )
2 dash herbal honey bitters ( @bittermens )
• Shake all ingredients vigorously in shaker tin over ice, strain over fresh ice.
• Garnish w/grapefruit swath.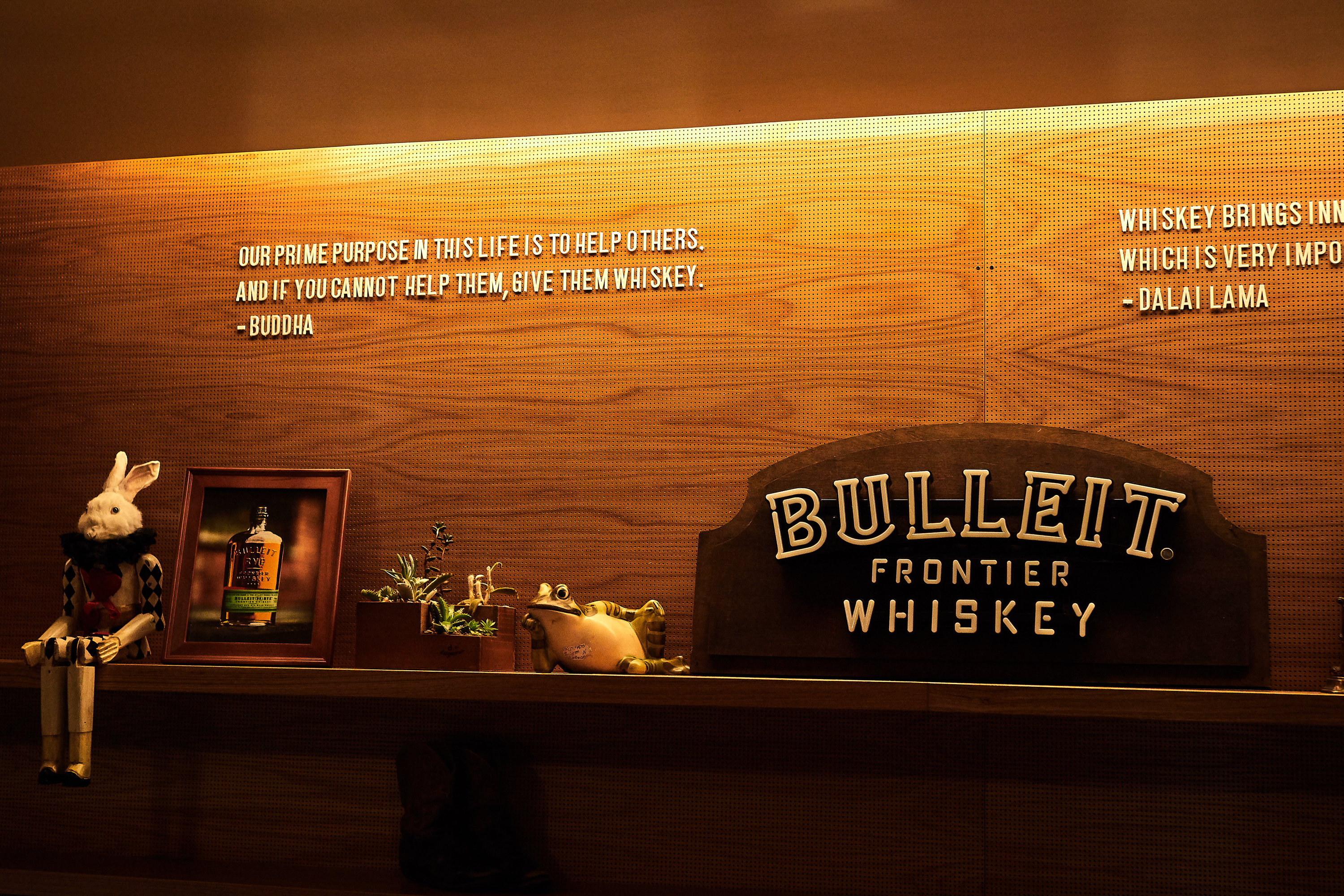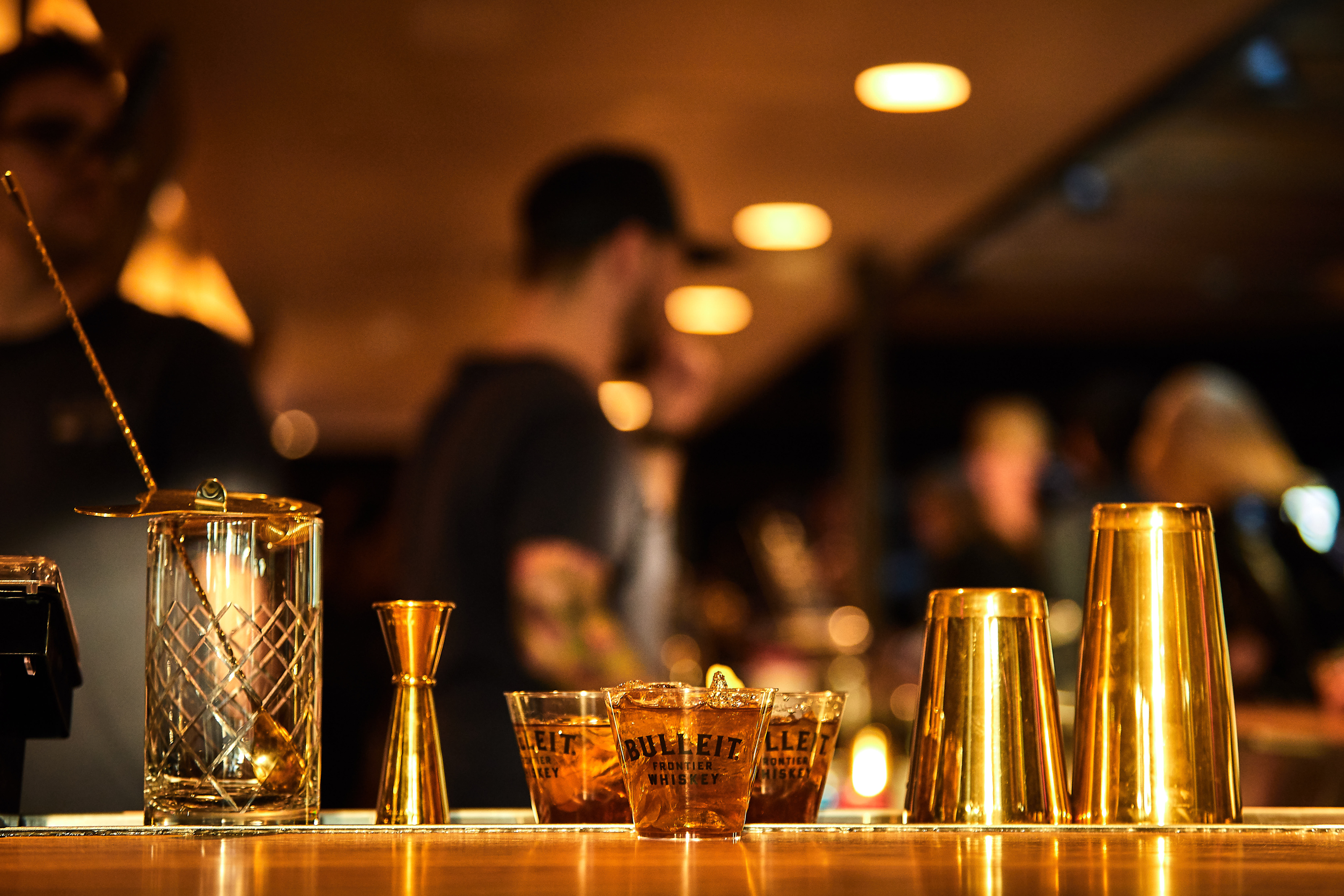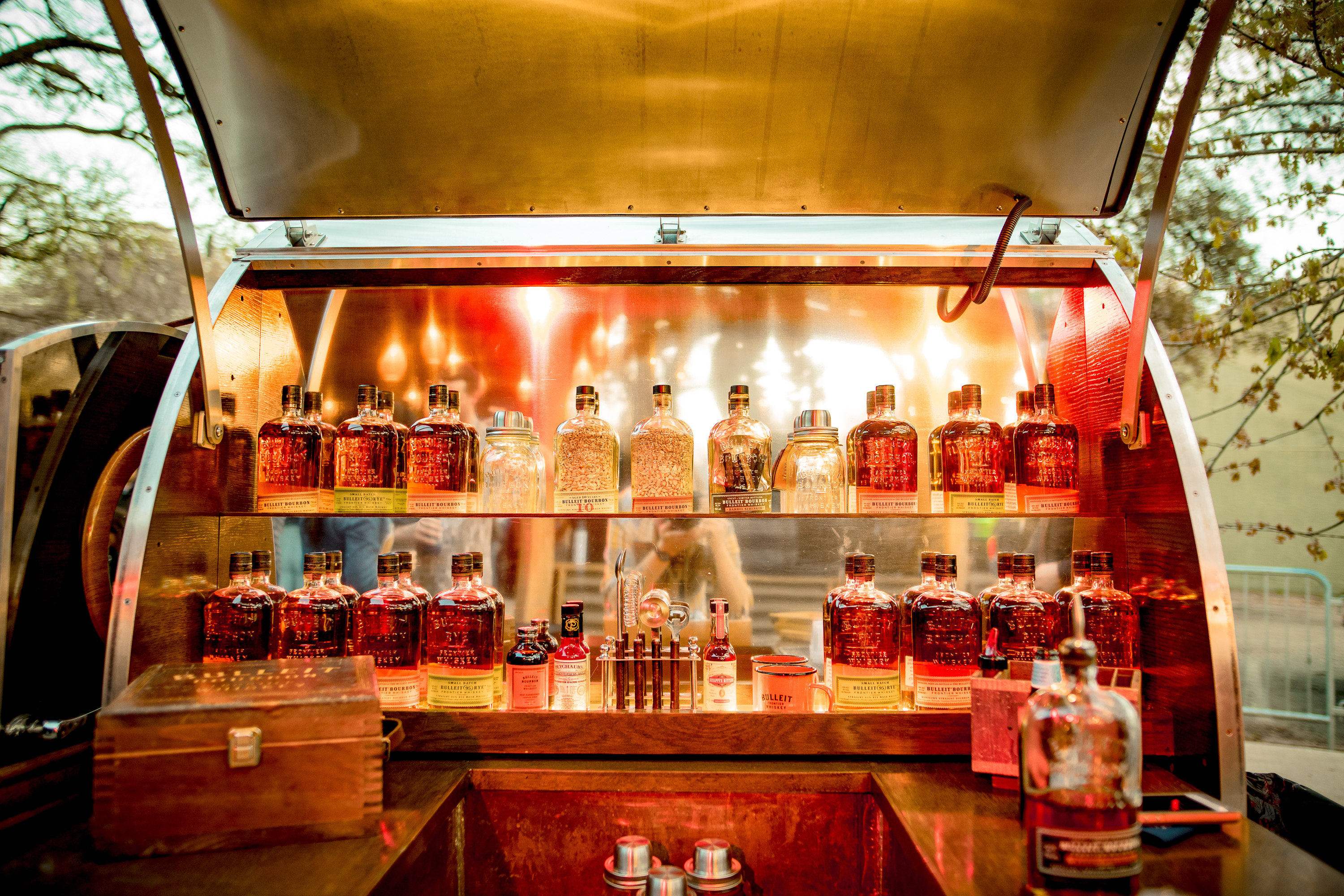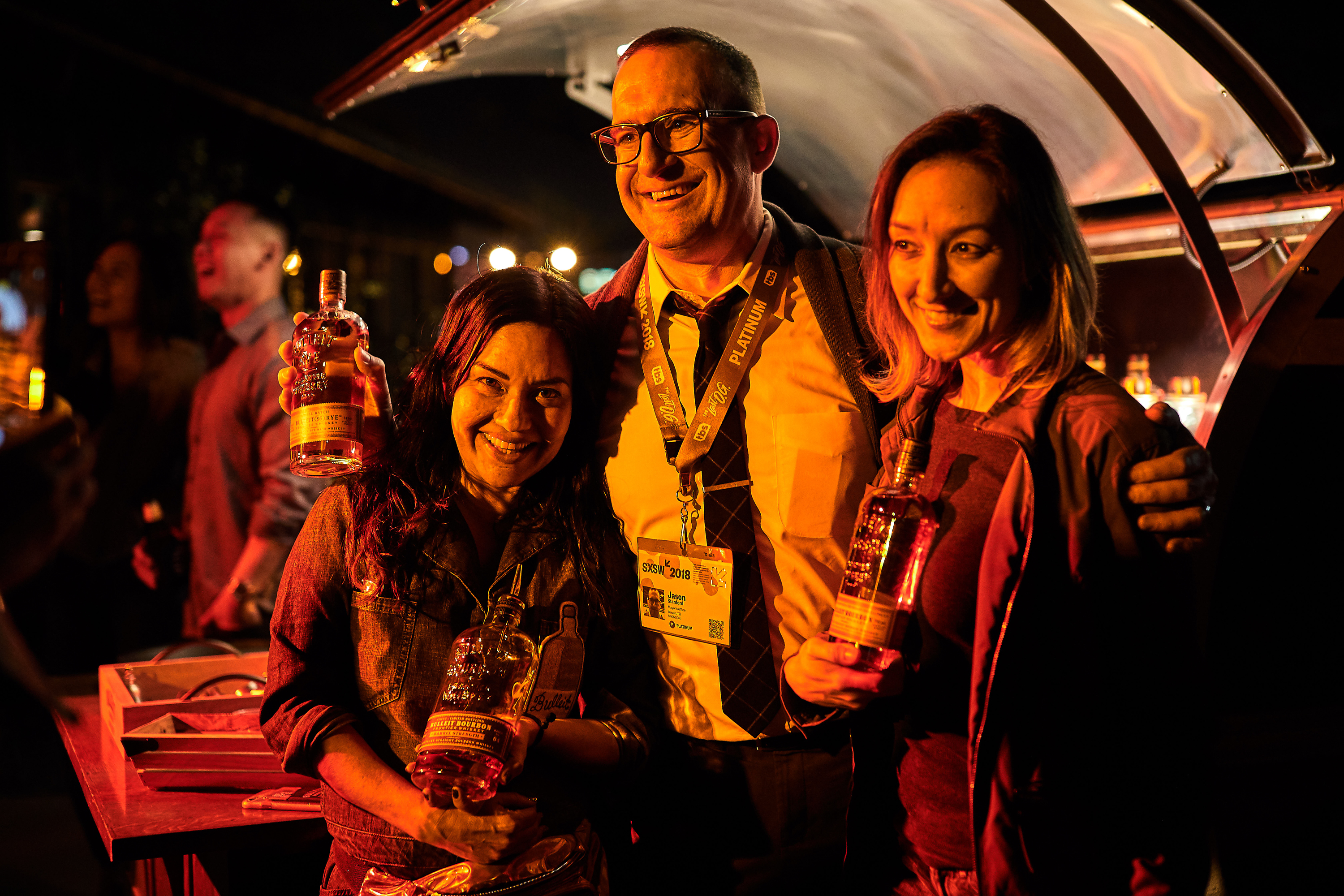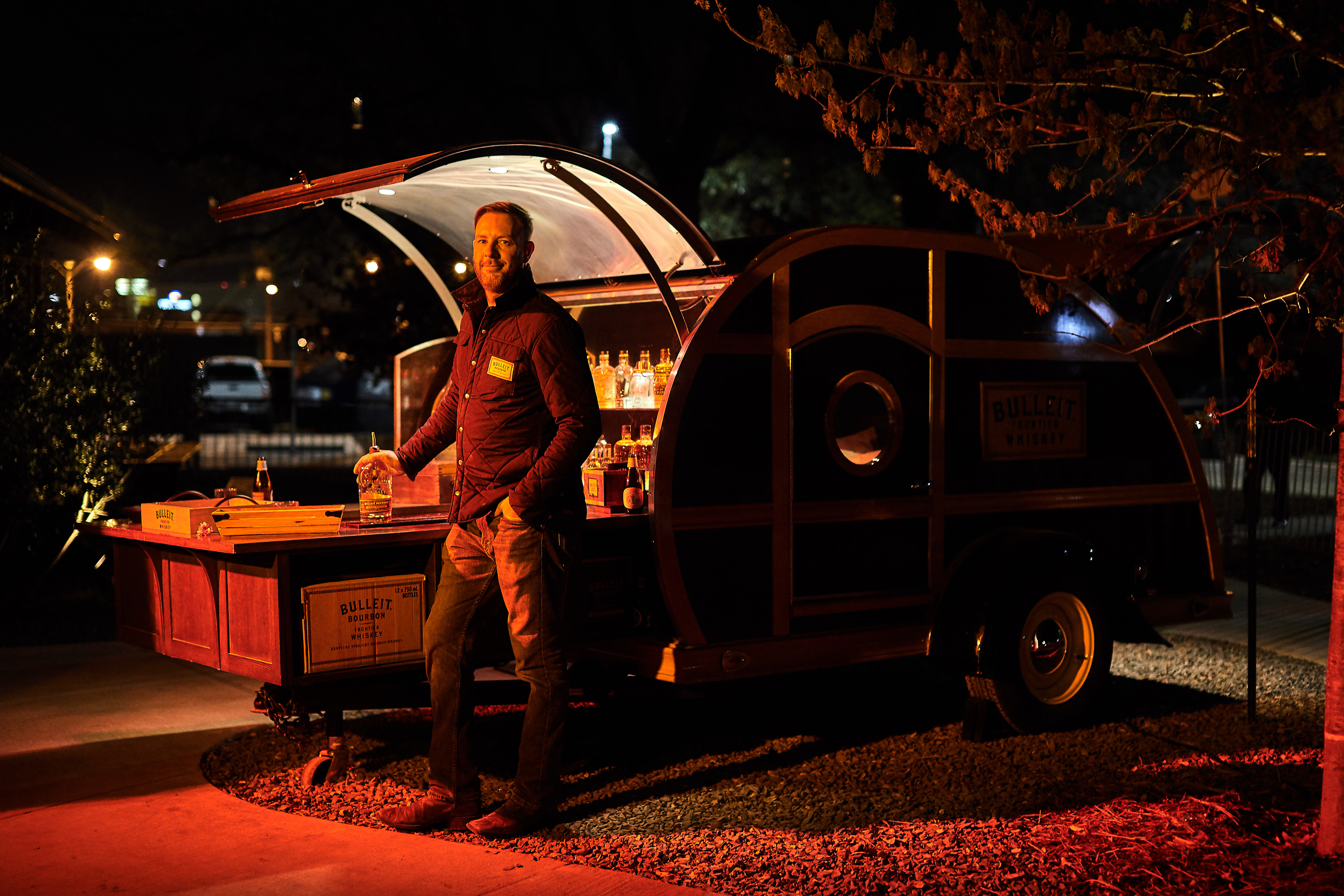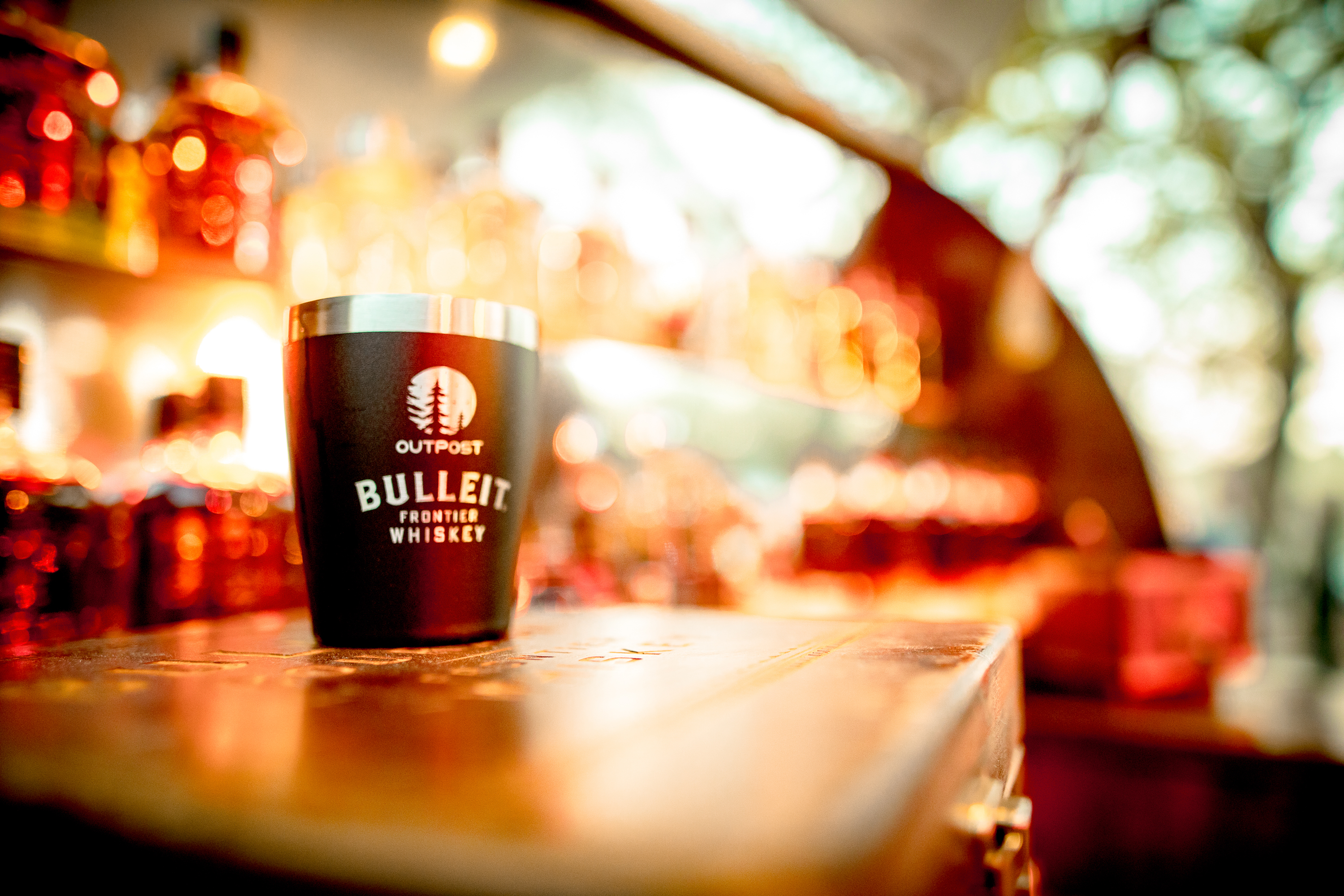 All drinks were enjoyed responsibly and were the best pairing with the amazing food at Loro one could ever hope for such an incredible evening. Thanks so much Bulleit!
Photos by Evan Dudley and @shuttrskunk